Meet The Team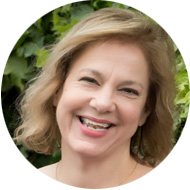 Heather Barta (she/her)
Founder | Creative Director
Heather is deeply invested in all of her clients' successes. She brings creativity and curiosity to each challenge and approaches solutions head-on. Drawing upon her background as a textile designer, she nimbly weaves story, color, type, and strategy into solutions. Her passion is in making sense of disparate elements – bringing focus and attention to what matters most. Clients describer her as innovative, fun, and deeply strategic. Heather's passion is in helping organizations grow and succeed. This can be seen in her work with non-profit fundraising success to new business launches, where she vibrantly and authentically connects organizations to their target audiences.
When she's not at a whiteboard mapping things out, she is in the kitchen making delicious food for others, watching British crime dramas, or playing outside with her new (to her) dog.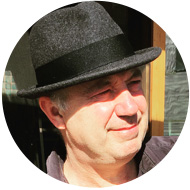 Eddy Deane (he/him)
Chief Digital Strategist
Eddy brings years of digital marketing experience to the party. His deep and ongoing knowledge of web best practice in invaluable. Eddy spearheads all things WordPress and in addition knows what all the wacky acronyms stand for: PHP, CSS, SEO, and SSL. As a content strategist he manages the larger goal of what to put where and when. When he's not on hold to technical support, you can find him wrangling blackberry bushes, fixing his bike tire, or eating some of the best tacos in town.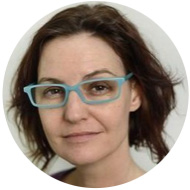 Stacy Addison (she/her)
Copywriter and Social Media Strategist
During her fifteen year newsroom stint, Stacy honed her creative thinking in a collaborative, deadline-oriented environment. Where level-headedness and the ability to adapt quickly to a changing situation is the norm, and where understanding the need to capture your audience's attention quickly and creatively is innate. Stacy is equally adept at clever headlines as she is with lengthy web pages. She excels at strategic communication, copywriting and editing, as well as graphic design. When Stacy is not crafting the perfect 'gram photo, she is making things grow beautifully in her garden while trying to protect new growth from the paws of her exuberant dog named Birdee.
Client Love
We have had the pleasure of working with some of the best clients. We are honored to have been a part of their success. Sometimes they are moved to show us some love.
Heather is undeniably knowledgeable and talented at her craft. She provides professional expertise when partnering with me on a variety of projects, and I consider her to be one of my most valued and trusted vendors. From brand identity, email marketing, website development and even launching new products, Heather's strategic skillset is truly unparalleled. She approaches projects holistically, infusing creative and technical insight. She understands the importance of client experience and storytelling. And her approach is friendly and collaborative. I value Heather's feedback and am proud to have a dynamic working relationship and friendship with her that has spanned over 7 years.
Justin Saylor, Marketing Director VT Group
Heather is a gem. I have worked with her in my capacity with a $300m company, as a committee chair for a large health care company, and for the non-profit I manage and she is unfailingly gracious, creative, communicative and strategic. Working with her feels like having a hardworking and thoughtful colleague who is endeavoring to help my business thrive.
Susan Bladholm, Founder, Friends of Frog Ferry
Heather is wonderful at helping business owners stand out and bring their brand to life. She's an absolute pleasure to work with.
Tiffany Salzman, Candor Concepts